Many aspiring young professionals tend to be neglectful of their diet and fitness on account of the growth and improvement of their careers. They ought to work incredibly hard while disregarding the importance of health, when in fact, being physically fit is the main reason that they can accomplish everything.
Dhruv's lifestyle is characterised by a lack of productivity and carelessness, making it imperative that he take responsibility for his health, as his current situation appears to be leading nowhere.
He was well-aware of his negligence and laziness to take action, yet instead of letting his condition continue, fortunately, he then decided to take charge.
Recognizing that he couldn't just snap out of his bad habits, he joined KMAK Fitness in the hope of finding an accountability partner who could assist him in improving his lifestyle.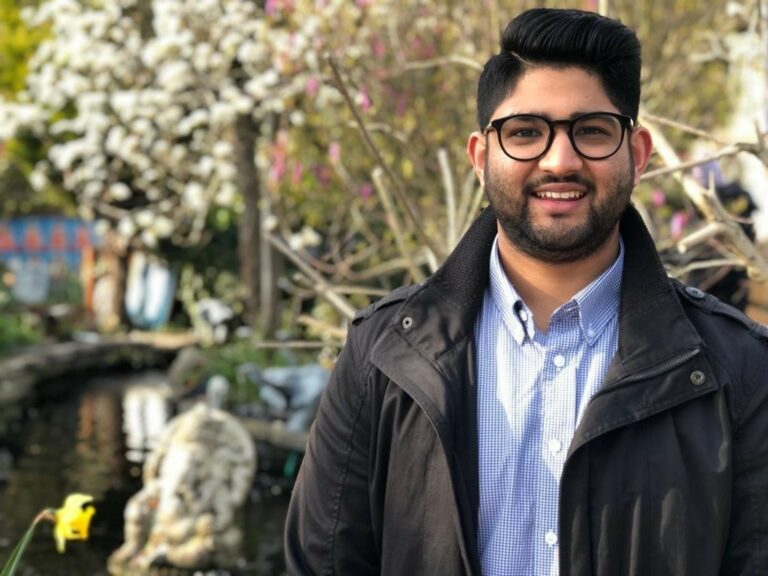 Despite being physically active, his love of unhealthy diet has harmed his efforts to achieve his physique goals. He was fond of playing football, cricket, and golf, which are supposedly enough for an individual to be physically fit, but for some reason, he never actually did any of those to look or feel healthy.
As a huge fan of fast food and takeaways, Dhruv struggled with self-discipline. This is a common problem with people who love to spoil themselves with food, which, in exchange, compromises the long-term goal.
Playing sports alone is insufficient to achieve long-term physical results; you are required to assess every aspect if you want to see actual changes, and that means training, nutrition, consistency, discipline, and many other factors that all contribute to both a healthy lifestyle and a successful body transformation.
Going through a transformation process doesn't necessarily mean that you can no longer allow yourself to enjoy; it's more like an action to be more aware of your limits because there's no good in doing something too much.
The good thing about achieving a healthy lifestyle is its unrelatedness to the word "perfect", simply because the whole process isn't meant to be flawless but rather a deeper understanding of moderation, discipline, and the right mindset.
After recognizing the difficulty of making these positive routines into a habit, Dhruv made twice the effort to address what he lacked, which he should prioritise and avoid to keep his health in its best condition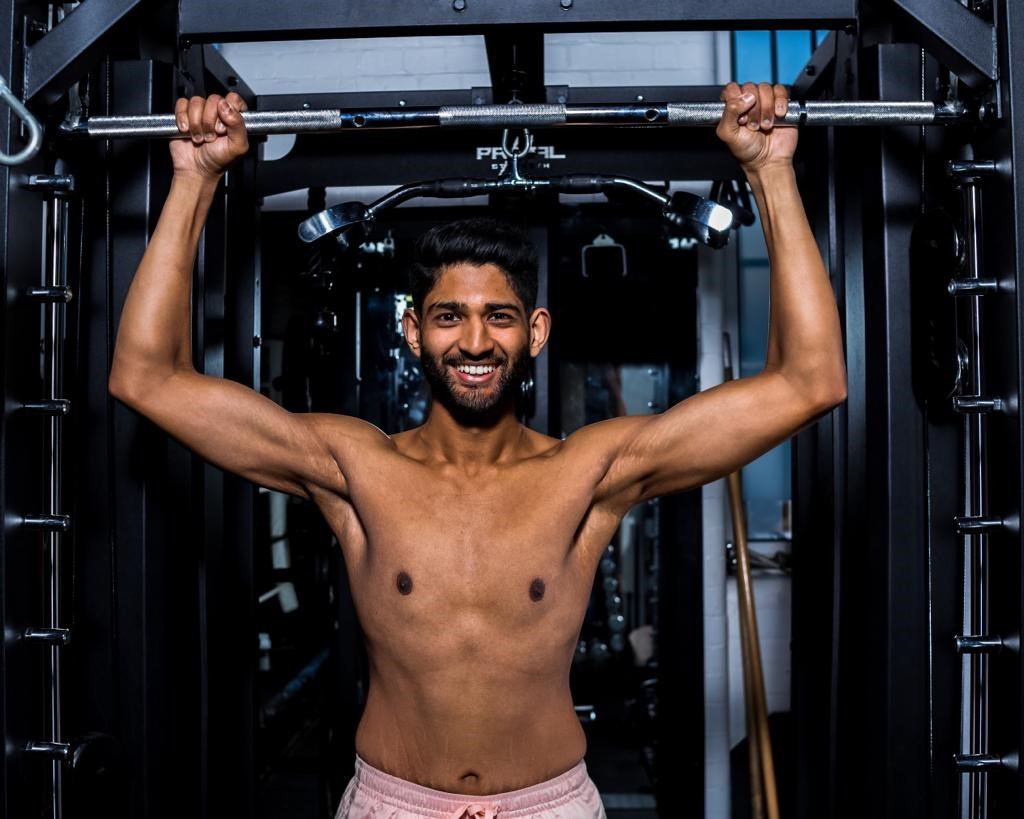 Demand More From Yourself
Looking back on his previous lifestyle, he doesn't exactly have certain goals in life nor something to look forward to. The attempt of changing his condition became life-changing that eventually drove him to be more eager to see positive results.
Right after joining KMAK Fitness, his expectations from himself have grown into a positive personal obsession. In less than a year, Dhruv managed to lose 28kg of weight and 6 inches of waist measurement, which caused him to shift from extra large to extra small.
Aside from the physical improvements brought by his training, Dhruv has felt an improvement within his wellbeing and mental capacity. He started to feel good about himself and to be positive in any way.
The potential from his continuous progress taught him the importance of consistency and extreme patience. Now, he is not just able but more than capable.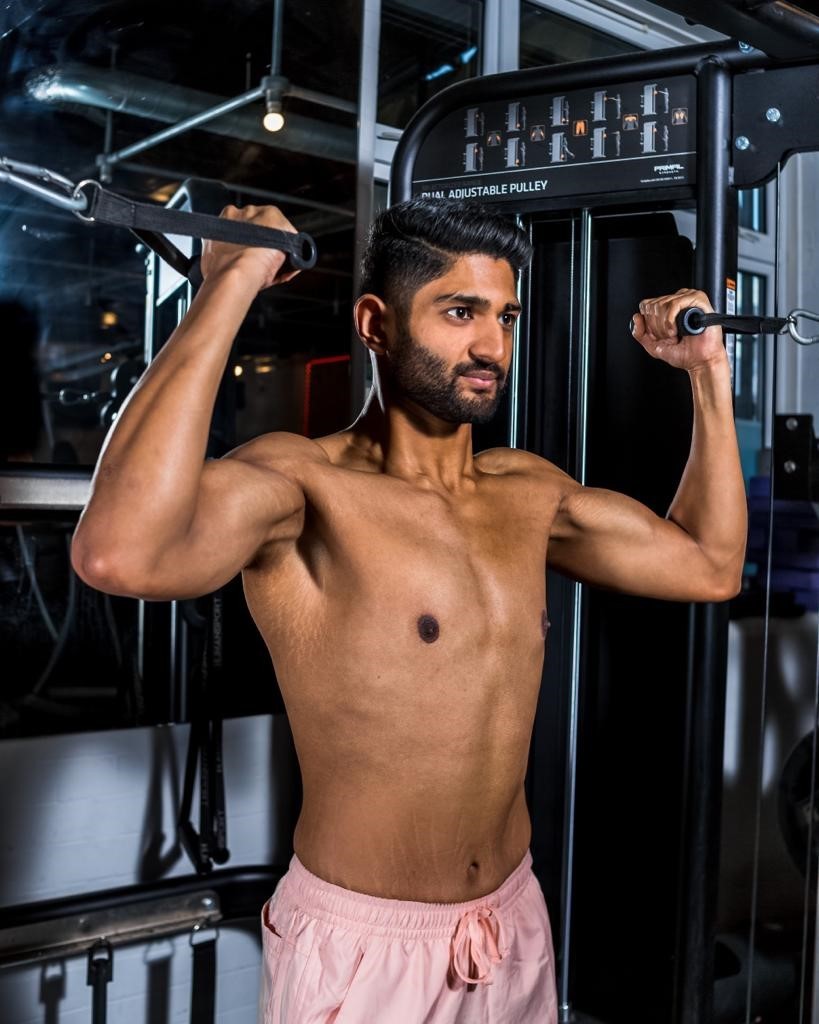 Even before, Dhruv was competent enough to perform any activity he desired, as mentioned, sports such as cricket, football, and golf. The commitment that he devotes to his hobbies was unquestionable, but it was his health and physical condition that were holding him back.
The best part about being accountable and goal-driven is the never-ending search for accomplishments. The combination of his mastery and passion for these sports has built a foundation of overgrowing improvement. In Dhruv's case, he knew exactly what he needed to get back on track and took action on it.
After working on himself, the sense of being physically capable has initiated a big change in his endurance, resulting in his ability to play longer and move freely without getting tired easily.
That alone is the fruit of his hard work and consistency, which he proudly presents as evidence of the difference he made for himself. 
The Result Will Make You Unstoppable
When going through hardships and adversity, there are no shortcuts; it will always be an endless journey. In contrast, people still choose anything "instant", even if they know that it'll only last for a short period of time.
Those things are often the results that give people short-term gratification since they were achieved in a way that excludes hard work, effort, and time.
Dhruv views opportunities as a one-time offer with two options: play or quit. He had always believed in the possibility of extraordinary outcomes, and when that is the goal, there is only one path forward.
He established his mindset by pushing himself to his limits and raising the bar within himself. A physique previously thought to require approximately four years of training was achieved in less than a year as a result of his perseverance.
Due to an unfortunate experience of cardiac arrest, Dhruv's dad, Jayesh, has had a defibrillator fitted since he was 28 years old. As a business owner who has an extremely busy lifestyle, he knew that he had to lay out the framework of his goals and plan ahead for his health. He started the fitness program because of his son. He thought that if he joined, then Dhruv would also sign up.
Through KMAK Fitness, this father-son duo is now stronger than ever. Not by themselves, but as one, they have conquered the challenges present in their fitness journey. Besides, their special bond has also created an impact on the community, proving that coaching is a relationship that requires trust and openness to be able to build an atmosphere of success.
Together, they started their journey full of positivity and lost almost 50 kg combined.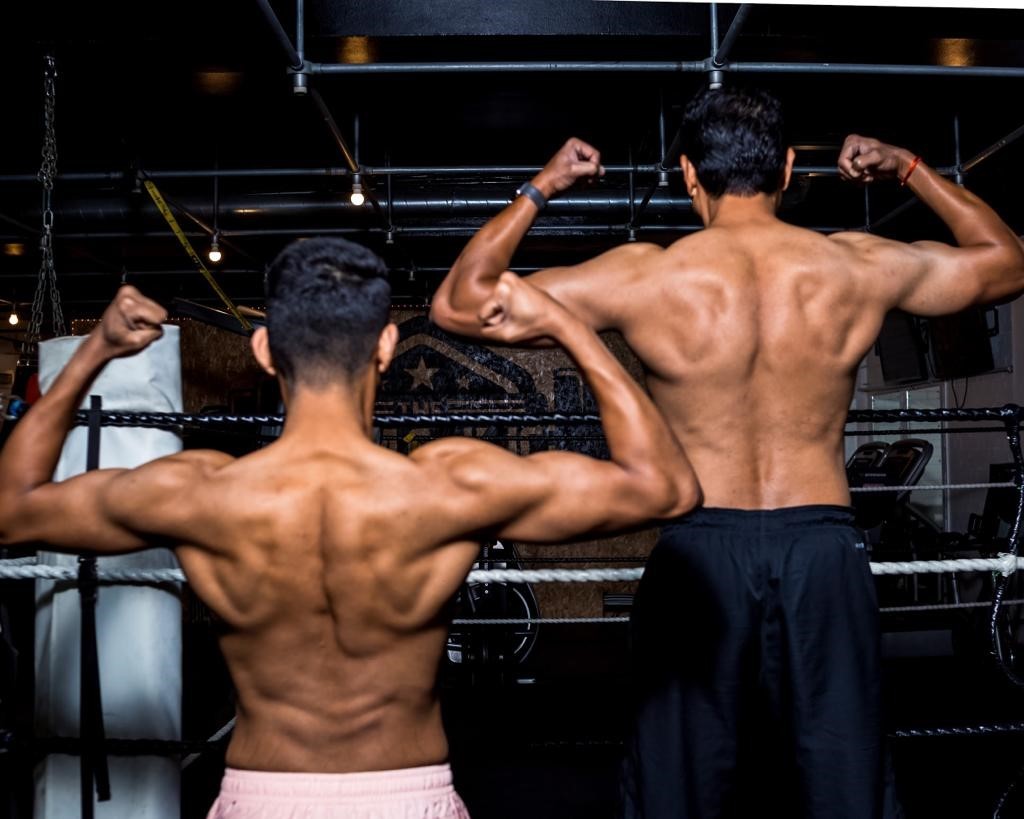 If you keep doing what you have always done, you will be in the same position over and over again. As a means to make changes, you should unleash the drive in you. The natural hunger for constantly improving yourself is the reason that you can grow, conquer, and overcome.
"I learned about good nutritional value, good ways of exercising, having a healthy lifestyle, and the importance of being healthy and life-ready."
As someone who was indulging in an unhealthy routine and may even be able to have the risks of a health scare, Dhruv has found a way to empower himself with KMAK Fitness.
Instead of leading an inactive lifestyle, he found a way to eliminate his destructive habits by starting to be accountable for his actions, seeking professional help, and transforming his mind.
Now, more than ever, he is filled with satisfaction as a result of his decision to do what is best for his health.
When it comes to Dhruv's well-being, it goes beyond his physical appearance.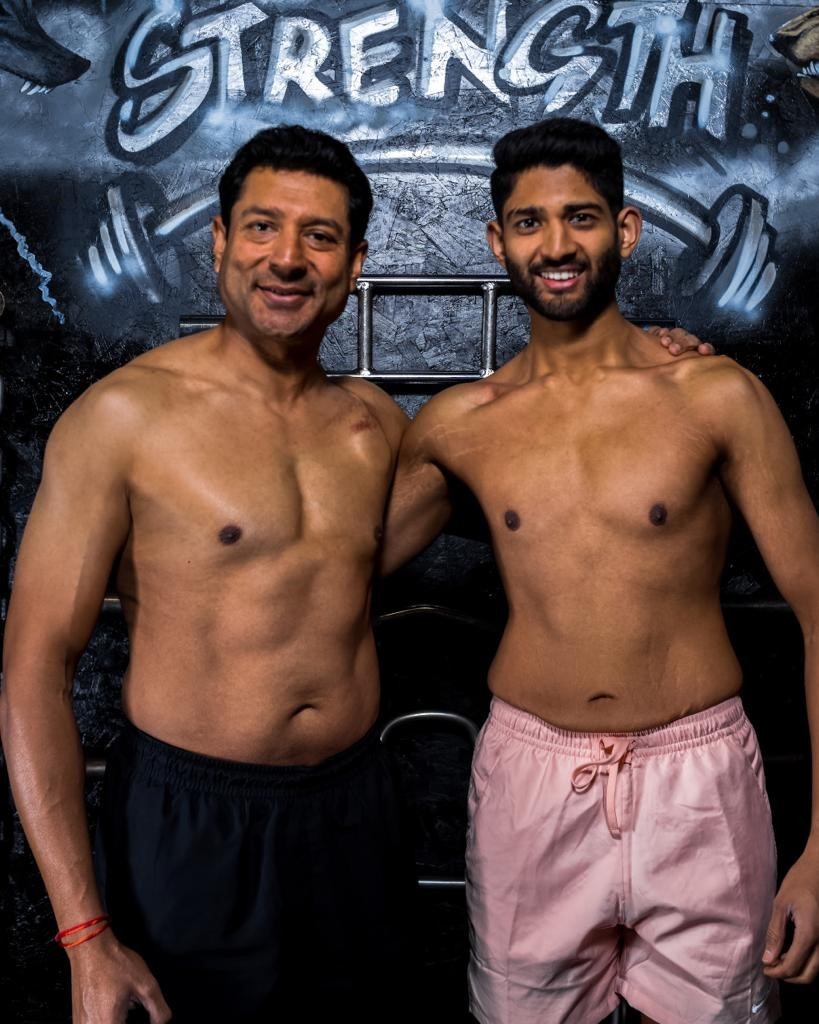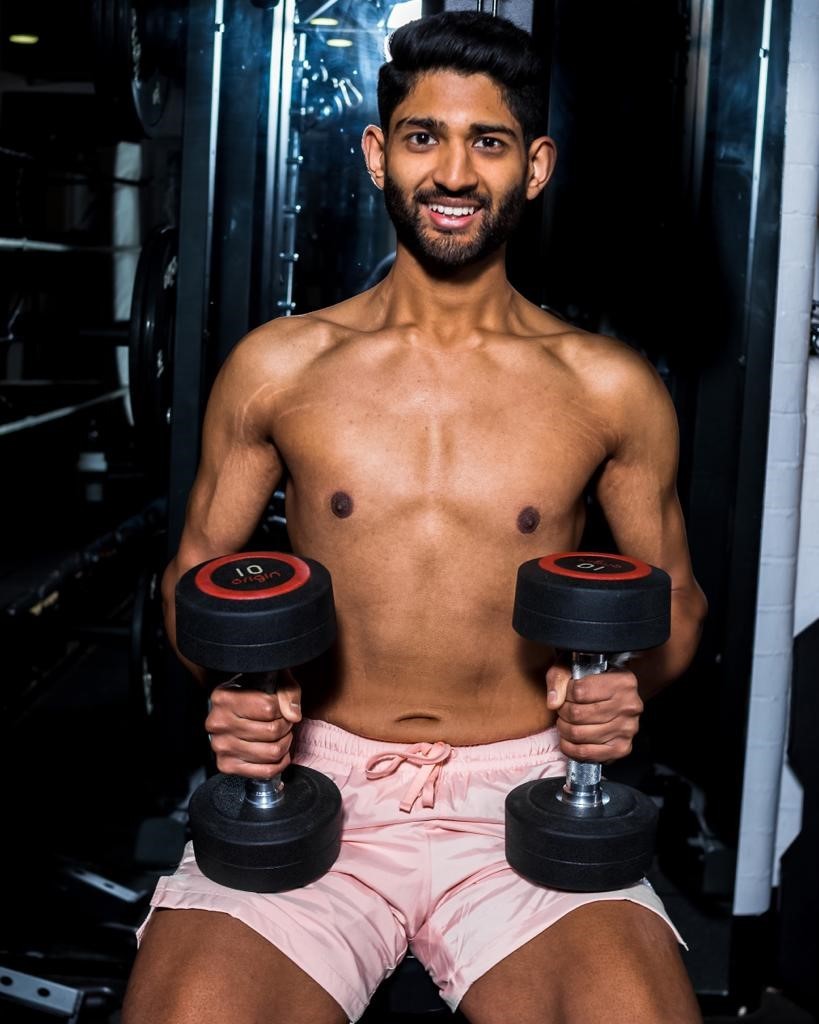 GOT A QUESTION? BOOK A CHAT RIGHT NOW